If you are a compliance professional, you consciously or unconsciously work with company information on a daily basis. Do you want to protect your organization? For that you need good quality data. In this blog we describe what data you need to create a well-organized compliance process.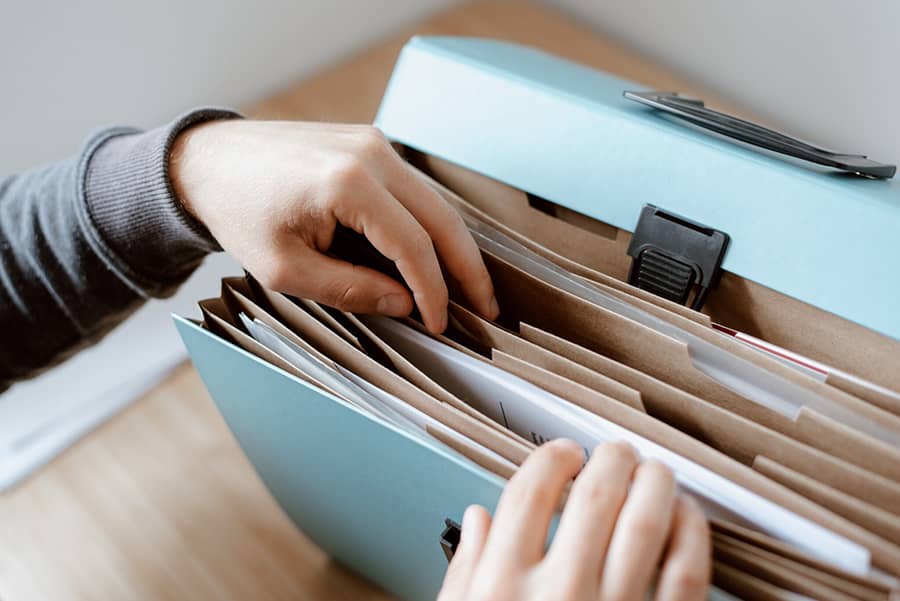 What's your risk appetite?
Does your compliance policy stop at complying with government regulations? Or do you go beyond compliance om jouw reputatieschade zo veel mogelijk beperken? Elke organisatie heeft zijn eigen risk appetite. De grotere kledingmerken willen bijvoorbeeld niet in verband gebracht worden met zaken als kinderarbeid of moderne slavernij, terwijl banken verplicht moeten voldoen aan de Europese anti-witwaswetgeving (AML). De manier hoe je omgaat met compliance en risk in jouw organisatie speelt een rol in welke data er nodig is.
Company information about third parties
Data that is relevant in any case for every organization is the basic information about the parties with whom you do business. It is important that this data is always up-to-date. Incorrect or outdated information can slow down the compliance process. For example, incorrect information on contracts can invalidate the agreements. In addition, you want to be able to easily verify that a potential business partner is actually a legitimate entity and whether you want to link their business activities to your organization.
For basic information, consider:
De officiële bedrijfsnaam;
Adresgegevens;
Registratie in het lokale handelsregister;
Bedrijfsactiviteit.
With whom are we really doing business?
Wil jij als organisatie zeker weten dat je niet meewerkt aan het faciliteren van witwassen of andere frauduleuze zaken? Dan is het goed om te onderzoeken wie de belanghebbende van jouw zakelijke relaties zijn en wat zij op hun kerfstok hebben. Voor organisaties die vallen onder de AML-wetgeving is dit zelfs al wettelijk verplicht. Data die je hier onder andere voor nodig hebt:
UBO-informatie;
UBO-screening tegen PEP- en sanctielijsten.
Interesting read: UBO-monitoring: een efficiëntieslag voor jouw compliance proces
Build financial security
Of course, a risk appetite can also be focused on financial security. Avoid doing business with late and non-payers by looking at your customers' financial situation in advance. If you structure your compliance customer acceptance process in such a way that you also look at the financial risks. By doing so, you can define the payment terms in the contract in advance. In this way, you avoid a lot of payment reminders and lawsuits.
Financiële data die je als compliance-afdeling hiervoor kunt gebruiken:
Jaarrekeningen;
Overzicht van financiële gezondheid;
Sector-/bedrijfstakrisico's.
Altares Dun & Bradstreet: your compliance data partner
Als je jouw risk appetite hebt vastgesteld en weet welke compliance data je nodig hebt, is de volgende stap het bouwen van jouw compliance dataset. Met Data Blocks van Altares Dun & Bradstreet kan je zelf bouwen met 'Data blokken' aan deze compliance dataset. Zo kun je logische en thematische blokken selecteren, en per Data Block het gewenste detailniveau te bepalen. Hierdoor krijg je uitsluitend de voor jou relevante data, wat de data waardevoller maakt en zorgt voor een toename in het gebruiksgemak.
Data Blocks are interesting for organizations that fall under the European anti-money laundering directive, but are also used by organizations that want to improve and accelerate their onboarding and screening processes. Do you need data to efficiently organize your compliance processes? here about Data Blocks.