Direct+ Data Blocks gives you only relevant data
Our data tailored to your needs
Customize our data and insights the way you want
Integrate data into your systems and applications with one API
Use monitoring for automatic updating of data
What if one solution could handle all your data issues?
Plug in to our world of data
A Data Block is a logical, topic-based grouping of data elements from the Dun & Bradstreet Data Cloud. It is a modern, best-in-class method of serving data in a simple, standardized, and flexible way. Data Blocks empower you to easily ingest specifically required data across your enterprise and do that in a consistent and scalable manner. 
Integrate Direct+ Data Blocks into all of your systems and applications
Discover how Data Blocks works
Break down data into
elements of choice
Build as much or as little levels by using cubes, to gain a deeper understanding of the selected group. Discover interesting insights through thematical shading.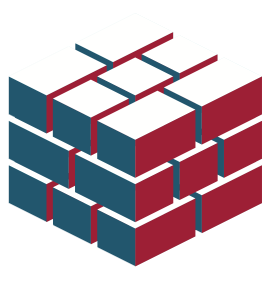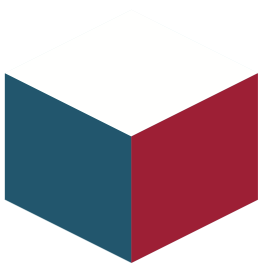 Logical and topic-based grouping of data elements from the Dun & Bradstreet Data Cloud
Modern, best-in-class method of serving data in a simple, standardized, and flexible way
Stack' data blocks together to customize the data and insights to address any use case
Use Direct+ monitoring to maintain the highest data quality & freshness in all your business applications
Data levels are segmented views of the Data Blocks to address specific customer content requirements
Up to five levels for each Data Block
Licensing higher levels also provides access to lower levels
Data Blocks & the D-U-N-S Number
Als je ons D-U-N-S-nummer in het hart van je bedrijf zet, valt er een data-universum te winnen. Of je nou meer wilt leren over je belangrijkste klanten, een specifieke bedrijfstak wilt doorgronden, een UBO wil vaststellen of eenvoudigweg je data wilt verrijken: je doet het met Data Blocks. En door Direct+ Monitoring in te schakelen, hoef je nooit meer zelfstandig je data te updaten, dit gaat volledig automatisch.
Company Entity Resolution
The process that resolves entities and identifies business relationships using the Dun & Bradstreet D-U-N-S Number
Foundational information about a company
Contact information on principals and company employees
Hierarchies & Connections
Hierarchical company information based on legal ownership and other connections
Sales & Marketing Insights
Analytically-derived scores and predictive indicators to help Sales & Marketing professionals
Published company news information
Third-Party Risk Insights
Analytically-derived scores and ratings to help Strategic Sourcing (Procure-ment) and Compli-ance professionals
Modeled or reported indicators on a company's diversity
Information on shareholders of a given business
Financial Strength Insights
Analytisch afgeleide scores en ratings voor financiële inzichten.
Financial statement information on both private and public companies
Legal information about a company
Payment history on a given business
Data Blocks is changing the way companies work with business information. Want to know what Data Blocks can do for you?
Find out what Direct+ Data Blocks can do for your industry
Do you want to know more about Direct+ Data Blocks?
Get in touch with us. We'd be happy to help.
The Dun & Bradstreet Data Cloud provides the world's most comprehensive business intelligence and analytical insights to power business decisions. With our solutions, marketers can target more precisely and find new prospects. This, in turn, helps sales teams convert leads into paying customers faster, enabling finance departments to maintain more valuable relationships. Procurement teams work more efficiently to build and maintain relationships with third-party vendors, and compliance teams get the data and insights for a watertight KYC process so they can on-board new customers smoothly and with confidence.
Business intelligence & analytics from 30,000 sources
Financiële archieven en verklaringen
Nationale belastingregisters
Online & Offline Publications, News, and Directions
Social Networks & Business Websites
Correspondents on Location
Worldwide Network Partners
Klantenfeedback & interviews
What can we help you with?