Data-driven Sales & Marketing
Real-time data for increased conversion and better ROI
Our products help you define target groups and create segments for personalized communications and campaigns. They also help you predict future buying behavior and identify potential customers who deliver the best ROI.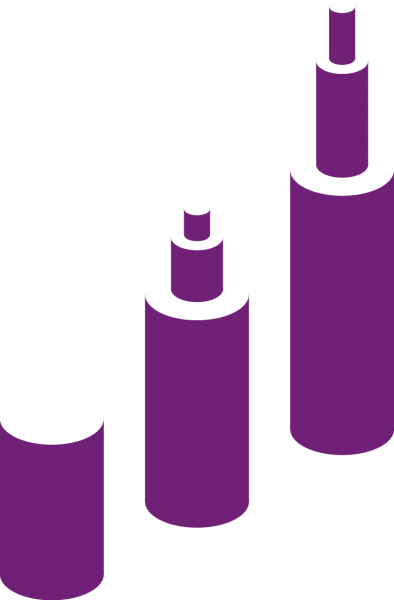 Our Sales & Marketing products
Boost your conversion and ROI
Discover our products that help you sell more to existing customers and discover new prospects.
Want to find companies that fall within your target market? You can find them with D&B Hoovers. Simply add them to your CRM and start your campaign.
Combine your data with our data and discover your market penetration, greenfields, lead lists, lookalikes and much more.
Choose 'blocks' of our sales and marketing data and link them to your own systems and applications via our API.
Want to learn more about our
Sales & Marketing products?
Contact us for more information or a demo. We'd be happy to help.
What Sales & Marketing data do we offer?
Enough data and insights for ironclad campaigns.
What can you do with our sales & marketing products?
Enriching customer profiles
Enrich your customer data with dozens of characteristics and create complete customer profiles for your ABM or CDP. Other departments that have to work with the customer data you enter, such as finance, will also be happy with up-to-date and complete customer data.
What can you do with our sales & marketing products
A new driver, an acquisition, sales growth: get a notification when there is a reason to contact your lead or customer. Sales triggers are monitored and updated daily so they are always relevant.
What can you do with our sales & marketing products
Integrate our data into your contact forms and your lead is automatically routed to the right account manager based on company size, revenue, geographic characteristics or other data important to you.
What can you do with our sales & marketing products
Finding the best prospects
What software stack does your ideal client use, how much revenue does he need to have at least, or in what country does he need to operate? Based on these and dozens of other criteria, find companies that are the best fit for you. Plus they are monitored; for a daily fresh list of high-potential prospects.
What can you do with our sales & marketing products
Improve customer experience
Base the content of your mailings, marketing materials and phone calls on current information about your prospect or customer.
Why sales & marketing data from Altares Dun & Bradstreet?
Get rid of your excess data pounds
Dirty data is costing companies worldwide clamshells of money. In addition, they miss out on profits because they cannot keep up with competitors competitors who are smarter with data and analytics. With this white paper we get you ready for efficient data management.
What can we help you with?