How does your organization combat issues such as corruption, child labor and environmental crimes? Do you rely mainly on the moral compass of yourself and your colleagues and do you document these matters in contracts with your business relations? Or do you go beyond a check in the box and go beyond compliance? Going beyond compliance can be done via a number of steering instruments, such as thorough due diligence checks. And it delivers six clear benefits.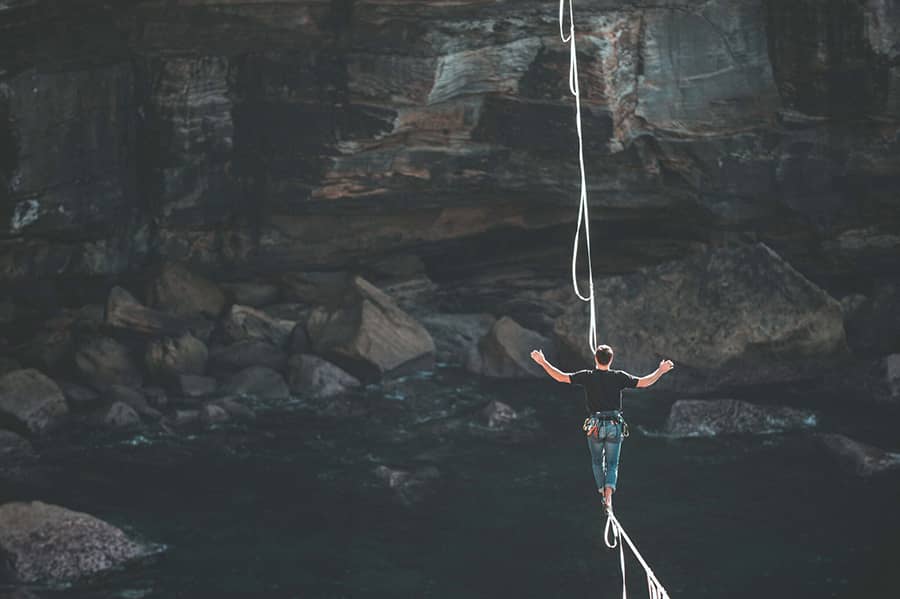 Due to digitalization and the rise of social media, negative publicity and bad customer experiences can reach a public of millions in no time. Brands therefore operate in a new reality, in which they are many times more vulnerable than in the pre-social media era.
Has your company been associated with an environmental crime, child labor, exploitation, corruption or fraud, for example? Perhaps customers will stay away, business partners will no longer want to cooperate and your share price will plummet.
What is your risk appetite?
On the compliance front, you are faced with a choice as a company. Do you go for a check in the box and choose a reactive compliance strategy? Or do you do more to stay out of shadowy issues like corruption, child labor and environmental crimes? If you have a low risk appetite and therefore want to be proactive in compliance, you need to go beyond compliance.
Beyond compliance
More and more companies are adopting a beyond compliance approach based on their corporate social responsibility, going beyond legal requirements. For example, they may implement a risk-averse culture, or use thorough due diligence checks and other steering tools.
Thorough due diligence checks
The larger brands are opting for thorough due diligence checks, proactively checking customers, suppliers or third parties for involvement in said questionable matters.
As a company, you can use, among other things, the the checklist of the Financial Intelligence Unit Netherlands The 72 handles and instructions in the checklist act as a steppingstone in the fight against corruption and fraud. Also possible: use CPI's Country Corruption Index to gain a better understanding of the potential risks of your relationships.
Other proactive compliance approaches
Thorough due diligence checks are far from the only tool companies can apply. Unicef, for example, invites organizations to go beyond compliance by mapping the entire supply chain. Are cocoa beans not picked by children? Aren't environmental crimes taking place in the gold mines? A good example of this approach is Zeeman, which has made its entire supply chain transparent on its website.
If you have zero tolerance for your risk appetite, consider these steering tools as well:
Do an impact assessment to identify risk factors in your operations, in business relationships and in the supply chain.
Implement proactive policies around high-risk areas, people and communities and describe what you expect from your staff, suppliers, customers and business partners in this regard. For example, implement proactive risk management. After all, it is very important to keep monitoring all links in your supply chain up to the end customer.
Make sure the policy is aligned with internal and external stakeholders, is approved at C-level and is in the DNA of all employees, partners and third parties.
Reap the benefits of beyond compliance
Do you know how to successfully put your zero tolerance risk appetite into practice? Then you will benefit from the following six advantages, among others:
Better customer appreciation
Customers increasingly choose brands that are not associated with abuses such as modern slavery, environmental pollution and corruption, actively communicate about them and make their supply chain transparent. Just think of the popularity of fair trade products, the slave-free chocolate Tony's Chocolonely and sustainable banks like Triodos and ASN Bank. And customers actually appreciate companies that take a proactive approach to keeping their business network free of wrongdoing.
Strengthen relationship with investors
Investors can put pressure on companies to go beyond compliance, as scandals can potentially lead to customer abandonment, operational risks and lawsuits. Can you show that you go beyond compliance? If so, you will become more attractive to investors, as well as new customers and business partners.
Reducing your own risks
Mapping supply chains - and making adjustments as necessary - makes for better risk management. In the food industry, for example, improved supply chain controls lead to reduced food safety risks.
Attractive and valued employer
Companies with a pure ethical compass can count on happier employees and are more attractive to new talent. Especially a must for millennials!
More sustainable business relationships
Companies with a good image benefit from better and more sustainable relationships with, for example, suppliers, business partners, trade unions and governments.
Anticipating legislation
Legislation is becoming more and more stringent. For example, the financial sector has had to comply with stricter rules regarding Know Your Customer for a long time now. Other sectors are not yet subject to mandatory due diligence, but European regulations are becoming increasingly stringent. If you take this as an example for your company, then you will not only go beyond compliance, but you will also be prepared for the future.
Altares Dun & Bradstreet helps you with data and insights
Altares Dun & Bradstreet brings together key elements to improve the efficiency and effectiveness of your compliance management processes:
Consistent data and insights on a global scale from the world's largest business database, which contains business information on over 300 million companies worldwide. This data and insights allow you to create a holistic view of your business relationships so you can identify risky parties. And you can constantly monitor and stay compliant, even if legislation changes in the meantime.
Data, insights and technology that allow you to expose the risks at customers, suppliers and other relationships. And take immediate action if a supplier has a blemish on its record.
Over 170 years of knowledge and experience in data and ready-to-use qualitative business insights for organizations large and small.
Customized and managed services specifically tailored to your compliance needs .
Are you interested in using an external database for your business? Read here more about our capabilities for your organization.