Data-driven companies have a huge advantage over their competitors. Do you have high-quality company data and do you know how to process it intelligently? Then golden mountains lie ahead. Dun & Bradstreet's commercial database and the D-U-N-S number as a linking tool for master data offer a solution for both aspects.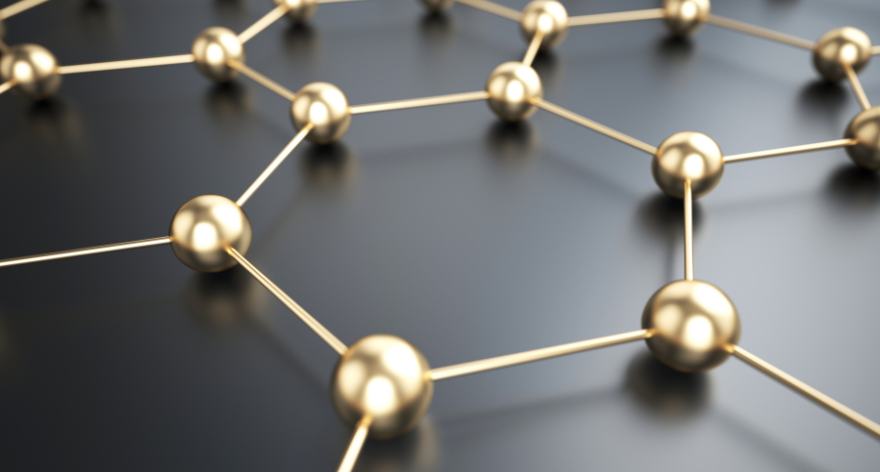 Fact of the day: entrepreneurs who work data-driven take the top prize. They are 23 times more likely to bring in new customers and 6 times more likely to retain existing ones, a McKinsey study found.
Goldmines through Data
Are such golden numbers for your company too? To start with: it is a major operation for a company to make the transition to fully data-driven work. You have to use data as a strategic resource on every level and in every part of your organization.
Does your company not (yet) operate fully data-driven? But do you, as an individual stakeholder, apply data-driven methods? Chances are you can improve the performance of your department. Thanks to verified information about other companies.
Master data: internal and external business information
Internal and external business data about business relationships goes to the heart of your business operations. And that's why they fall under the heading of 'master data'. Internal data is data that you have obtained from your own processes. Think of transaction and activity history, preference profiles, contracts, invoices. External business data is verified information about, for example, trading activities, turnover figures, credit ratings and ownership structures from an external database.
Business data as fuel for growth
Do you want enterprise data to become the fuel for growth? Then two things are important:
You must have quality business information.
How do you structure and manage that data? That's crucial to being able to turn data into valuable insights.
We will discuss two tools, both of which provide a solution to one of the previous points.
Data on business relationships: the Dun & Bradstreet database...
...as the world's largest commercial database, is a virtually inexhaustible source of high-quality, verified external business data.
International identification method: the D-U-N-S number....
...is a unique 9-digit number to verify and identify business entities. In addition, it serves as a linking method for master data management. Namely, you can connect data about all your business relationships - customers, prospects, suppliers - in different processes, systems and applications (ERP, ERM, CRM, etc.) in a uniform way.
Verified data on nearly 300 million companies
Dun & Bradstreet's global network (including Altares, which operates as a direct partner in the Benelux) has been collecting and structuring big data on companies since 1841. The database of external business information has grown to become the largest in the world. The figures are impressive: it contains data on more than 500 million companies, is fed by 30,000 sources and is updated 5 million times a day. This means that the data is complete and up to date.
What insights will you find in this international database? A small sample:
Basic information (e.g., address, legal form, number of employees)
Trade information on activities
Group structures
Ownership structures
Ultimate beneficial owners (UBOs)
Sanction lists
Credit scores and ratings
Predictive models
Financial data and performance
Legal and social events
News
Here's how external data helps your business
The database is therefore a huge data goldmine, which your company can mine to its heart's content. Combine it with your own gold mine - the internal company data - and you can realize three important benefits at the organizational level:
1. Discover growth opportunities
Thanks to Dun & Bradstreet business data, you can discover opportunities in new markets: you know how many companies there are in a region or sector, how many people they employ and what their turnover is. Because you have insight into group structures, you easily identify opportunities for cross-selling. And when you supplement the company profiles of customers and prospects with external company data, you get to know them better and can improve your service.
2. Avoid risks
Consult company information and really know who your customers, suppliers and prospects are. Knowing the creditworthiness of customers and suppliers helps you make better credit decisions and prevents disruptions in the supply chain. Avoid doing business with people or parties who have been convicted, are suspected of something or are on a sanctions list. And avoid reputational damage by not dealing with companies involved in child labor, slavery or animal suffering.
3. Work with more efficiency
Thanks to company data, you can also foresee waste of money and time. For example, you can find out if you have multiple suppliers (worldwide) for the same products or services, after which you can bundle to save costs. Do you discover that you are buying from several sister companies? If so, enter into advantageous framework agreements. And because you know the creditworthiness of your prospects, you can spend your marketing budget only on financially sound prospects.
D-U-N-S: fingerprint and coat rack in one
The D-U-N-S-number is like a fingerprint for a company: it is unique and points unmistakably to one company or entity. Because of this characteristic, the number is recognized, recommended or even required by reputable organizations such as the UN, ISO and the US government.
The Dun & Bradstreet database also uses the number as a coat rack on which all information (from different sources) about one company is hung.
Uniform linking tool for business information
You too could use D-U-N-S numbers can use as a capstone. Why. Probably your company has a complex IT landscape, with different processes, systems and applications from which you obtain data. For example, the sales department stores different information about a particular business relationship in their CRM than the finance department does in their ERP. This can lead to duplicate records, incorrect data or incomplete business profiles. And thus lead to errors.
Do you use the D-U-N-S number as the standard identifier for business relations in the various systems? Then associated data is linked and "translated" into one uniform dataset.
In this way you create, from different angles in the organization, one overarching view of information. This data is always presented in the same way to everyone in the organization. So that strategic business decisions are based on the same truth. Always. And by whomever.
Handholds for the main prize
A master's degree in master data management is not something you get overnight; nor does your company become completely data driven in an afternoon. Nor is all that glitters in the data gold mine. But with the insights from the Dun & Bradstreet database and the D-U-N-S-number as a unified linking tool, you at least have handy tools to work towards the grand prize: 23 times more chance of bringing in new customers and 6 times more chance of retaining them.