Businesses face another challenging year in 2023 due to continued slow economic growth, increased complex regulations and rising operating costs. One of the most effective ways to build resilience in businesses is to be proactive and prepared for an unpredictable environment. Data and analytics can help companies not only manage and mitigate risk, but also identify opportunities to adapt and grow.
From the importance of quality over quantity of data, to a greater focus on data privacy and governance: six data predictions for 2023.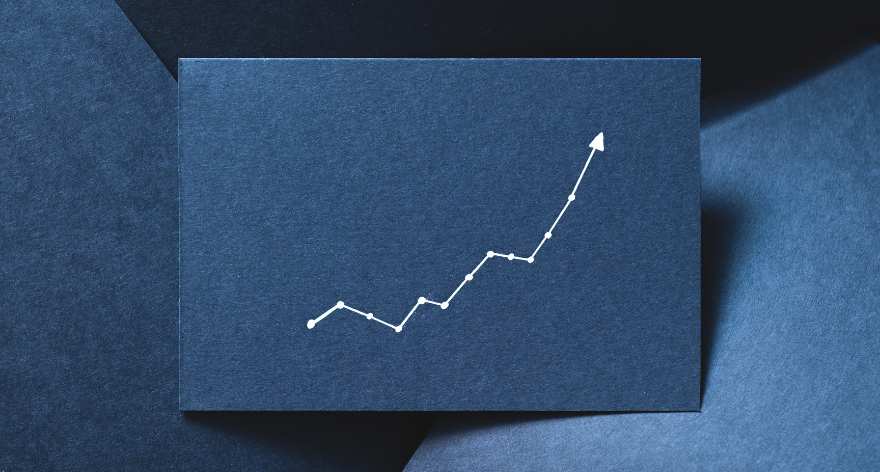 1.Quality data becomes vital in the world of 'first times'
When it comes to getting the most out of data, companies should focus on quality over quantity. Using low-quality or inappropriate data can do more harm than good. The power of the valuable data an organization possesses can be diluted and make it difficult to derive real value. Yet "cleaning up" this data and ensuring that an organization's data cloud is up-to-date is proving to be a significant business challenge.

Therefore, it is important to have a team responsible for keeping a company's data memory in order. While technologies such as artificial intelligence (AI) can ease the burden, human, expert oversight is needed to ensure that mistakes are not made. In a world where we are experiencing so many "firsts" (climate crisis, pandemic, unprecedented global supply chain challenges), and where AI often learns from past events to help predict future outcomes, it is easy to see where the problem lies. AI now clearly requires different data and analysis to learn to understand an uncertain future.
2. Regulations around data regulation are increasing
Data privacy and governance regulations will only increase. Companies will have to manage their data and analytics in new ways. Care must be taken to ensure that this data is managed and used correctly to remain in compliance with current regulations, but also in a way that takes into account a rapidly evolving regulatory landscape. Regulators and legislators around the world are focusing not only on privacy, but also on data location, ethical use of data and AI, cross-border data transfer and explainability of methods.
3. Companies will have to do more with less due to financial constraints
As some markets worldwide fall into recession, companies will feel the financial impact. Effective and efficient use of data and automation is therefore becoming essential for companies to streamline operations and help teams make smarter decisions faster. Data not only benefits the planning departments, but also helps the sales team, marketing team and ultimately the C-levels to work more effectively and holistically. Resilience, especially in times of high stress, is fueled by having the right information to make decisions to stand firm in times of stress and recover quickly in the future.
Interesting read: 6 FAQs about the impact of data in times of economic uncertainty
Data can and should be used to help with robust financial planning. Indeed, it is becoming more important than ever to know whether customers will pay on time and whether suppliers can deliver on time. Stress usually lies with parties who are not in direct contact with each other.
As for sales teams, data will help retain existing, loyal customers by understanding the best times and moments of contact to maintain satisfaction, and to understand and predict changing customer needs while identifying new prospects to build a strong sales pipeline.
Discover: Find more customers like your best customers with Market Insight
4. To ensure the ROI (return on investment) of data, you need excellent data quality
To make the most effective decisions, companies need to feed their systems with high-quality data that is accurate, actual, and fit for purpose. But too often, data is old, incomplete or comes from a single, potentially biased source. The saying "bad data in, bad decisions out" is true. With the right quality data, companies have information that can help them navigate through turbulent times.
To ensure that a company gets the most out of its data, that data must be cleansed, validated, aggregated, enriched and linked into one complete and accurate picture. Companies will need to think about the data they take in and evaluate whether that data is appropriate to meet their needs and support strategic decisions.
5. Companies will need to constantly review their strategies
Companies will need to constantly review and test their data strategy. A data strategy that worked in 2021 or even 2022 may no longer be appropriate in 2023. Ongoing testing and challenges will allow a company to implement a data strategy that reflects the needs of the business, is designed to address challenges and risks, and identifies opportunities.
As difficult as it may be in tough times, a company must keep its eye on the future to be "match fit" for when the world emerges from the current situation. If there is pressure to spend less, companies will have to spend smarter. Be flexible and forward-looking.
6. Companies can't go it alone when it comes to data in 2023

Companies need to surround themselves with experts who bring value to the table, especially through new data insights. With the right partners, companies can create and execute a robust data strategy to build a resilient business.