Automation is not a threat to the finance department. In fact, the automation of finance processes will make the department more efficient. In addition, automation ensures that professionals can focus on the more complex aspects of the finance profession. In this blog, we guide you through the world of automation for finance departments.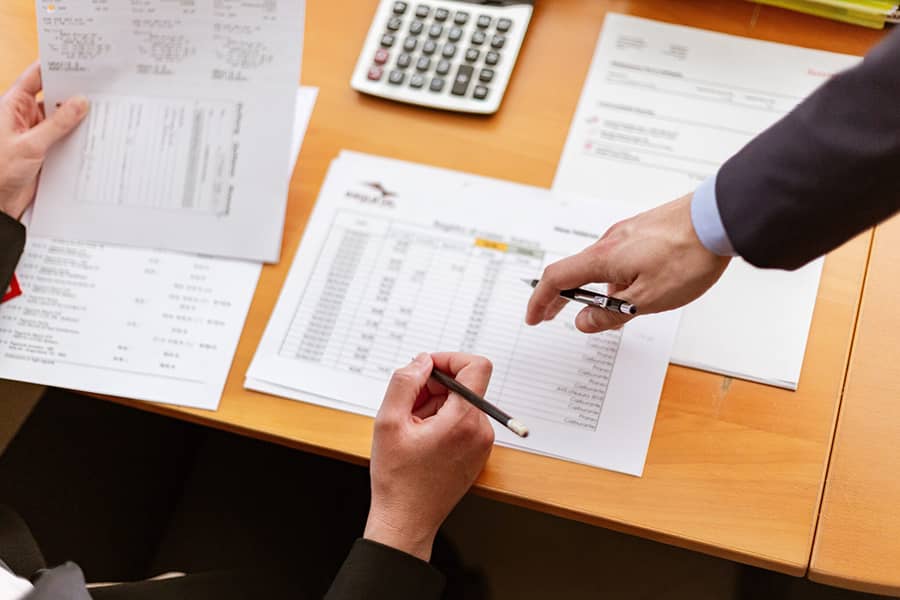 Fact: The future of finance is automation
We previously wrote about the changing role of the credit manager. Overflowing filing cabinets make way for sophisticated CRM, order2cash and ERP systems. The finance world is moving forward.
Yet there is still a lot to gain in terms of efficiency within finance and risk. Research by Gartner shows that as many as 73% of finance employees experience increasing pressure to work faster. This is partly a cause of declining budgets. At the same time, there is more demand within the organization for financial information about customers and suppliers in order to, for example prevent late payers and defaulters. Modern organizations even expect finance teams to be able to deliver in-depth spend analysis and use their data to drive growth and innovation.
CFOs and financial professionals therefore cannot escape it: they have to look for more efficient and smarter ways of working. Automation is the answer. By automating finance processes, you take some of the workload away from the team, while still being able to anticipate the increasing demands in the organization.
The first step: Integrate up-to-date business information into your own system
The results of the study "The Automation Transformation – The Imperative to Drive Operational Efficiency in Finance and Credit" from Dun & Brdstreet shows that for 67% of financial decision makers, data reliability is the most critical element for automation.
So let's start from scratch: a reliable and up-to-date data source. With Data Blocks you get the tool to build your own unique dataset. This gives you everything you need to optimize business processes. You can easily integrate this dataset into your existing CRM, ERP and other business systems. This allows everyone, anytime, anywhere access to real-time business information.
Which finance processes can we automate?
The first step in automation ensures that business information, financial data and risk analysis are integrated directly into business applications.
Next, the following processes can be automated:
Onboarding of customers and suppliers;
Automating credit decisions;
Prioritization of debt collection;
Third party monitoring and global risk management.
Automating everything at once is not a good idea. It is better to set up the automation in phases. When doing so, it is good to look at which processes are the most time-consuming. Then determine how automation can be used to optimize this process. Finally, determine what data you need for this. With Data Blocks it is easy to expand your data set at any time.
About Data Blocks for Finance
A data block is a logical and thematic cluster of business data from the Dun & Bradstreet data cloud that addresses a variety of business issues. The Blocks are available via an advanced API and can be aggregated into a customized knowledge base that meets any business need.
The company only selects the data blocks that they need and benefits from rates that are in line with the budgets and needs.
The Data Blocks for finance include the following information:
Company Entity Resolution enables searching for companies with the D-U-N-S Number, Dun & Bradstreet's unique global company identification number.
Company Information contains the legal and firmographic data of companies. These include company name, address, sector of activity, size and national identification number.
Principals & Contacts includes names, date and place of birth, titles of the (former) directors of the entities.
Hierarchies & Connections identifies entities that are legally affiliated, such as franchises or other affiliations.
Financial Strength Insights provides analytical scores and ratings to help financial professionals evaluate other companies.
Monitoring notifies users of changes in the Dun & Bradstreet Data Cloud, so they have up-to-date data and are notified of any updates. This allows you to react quickly to, for example, financial changes and upcoming bankruptcies of customers.
With Data Blocks, you have all the information you need to automate credit decisions. With direct access to our data source full of information, you'll gain greater knowledge of customers and suppliers and you' ll be able to make better operational and strategic decisions.
Ready to take the first step in automating your finance processes? Read more about Data Blocks or book a demo right away.