And why it's really time to tidy up
It's familiar to everyone: keeping up with the cleaning in your house. Vacuuming, doing dishes, laundry, or dusting. Sometimes it's just too much. After a long week at work, you might find yourself thinking: "Let's skip it this time". Before you know it, it's already the next week and you keep convincing yourself: "It's not so bad, I'll do it next week". If you keep up this train of thought for too long, it will slowly pollute your house without you realizing it. Precisely the same thing applies to your data (house).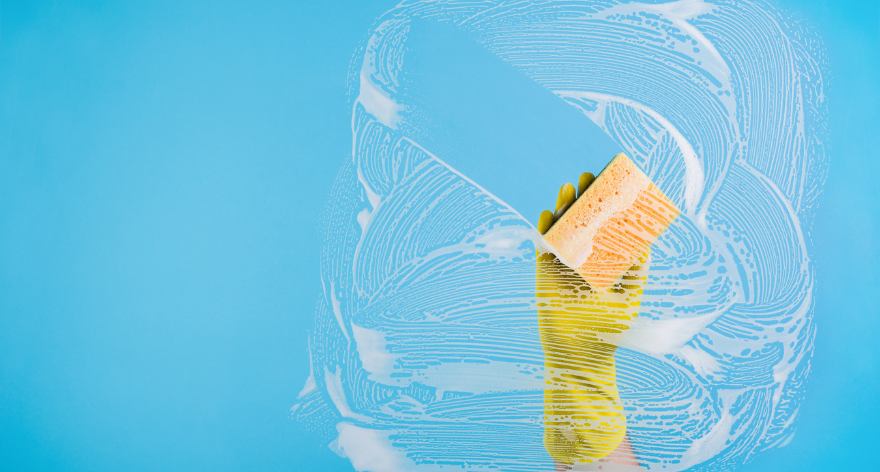 CRM
Almost every company today has a CRM system in which all important customer data is safely stored. If you make it visual, the CRM is the aorta of your company. Almost all departments are using it. From marketing, to sales, to customer success and service. Try to imagine what a workday would look like without a CRM. Probably not particularly productive.
So, while your CRM is essential to your business, it's surprising how little attention is often paid to maintaining this mountain of data. To return to the story of household chores; many people may not even realize that they are working in a heavily contaminated database until it's too late.
Tidying up: How do I improve my data quality
When is dirty too dirty?
Dirty data is just like the dust in your home. You can live with it, although you may find yourself sneezing more often due to the airborne particles. But when do you reach the point that it's not acceptable anymore? When will the day come when you walk into your house and suddenly realize that it's filthy and you need to deeply clean the house?
The funny thing is that there is no definitive answer to this. If you live with a partner, you will undoubtedly recognize this. The moment you find it too dirty, the other person may not see any problem at all. Or vice versa. Messiness is subjective.
The cost of dirty data
The data mess in your CRM is essentially not much different from the mess in your house, except that cleaning data is much more complicated. You can't simply vacuum the data away. Additionally, the risks of dirty data are significant. Annually 30% to 40% of the data in your database changes. Companies move, merge, change their legal entity name, and contact persons change jobs.
However, the biggest pollution comes from your own employees. With everyone having free access to the same data and the ability to make changes, it's not hard to imagine that errors occur frequently due to incorrect, redundant, or missing data entries. These data errors lead to miscommunications and, most importantly, leave a lot of potential untapped, including opportunities for up- and cross-selling. How much does this actually cost? According to Gartner, it amounts to an average of $12.9 million per company per year.
When dirty data is not addressed in a timely manner, both the lost revenue and the costs of database cleanup significantly increase.
It's a mentality thing
When is "too dirty" really too dirty? That's a matter of opinion. If you're smart, don't let it reach that point and regularly bring out the vacuum cleaner to prevent your house from getting too dirty in the first place. The same mentality is highly recommended when it comes to your data.
The final question that remains is: what's the "vacuum" for my data? The answer: clean data from an external source that automatically cleans your dirty data. If you want to know how that works, click here. Or feel free to contact us directly.