The number of companies that went bankrupt in the Netherlands has increased considerably compared to last year. The increase was most substantial in the first half of 2012. The total number of bankruptcies amounts to 8350, an increase by 20 percent relative to 2011. Flevoland and South Holland are the only provinces in which the increase remained below 10 percent.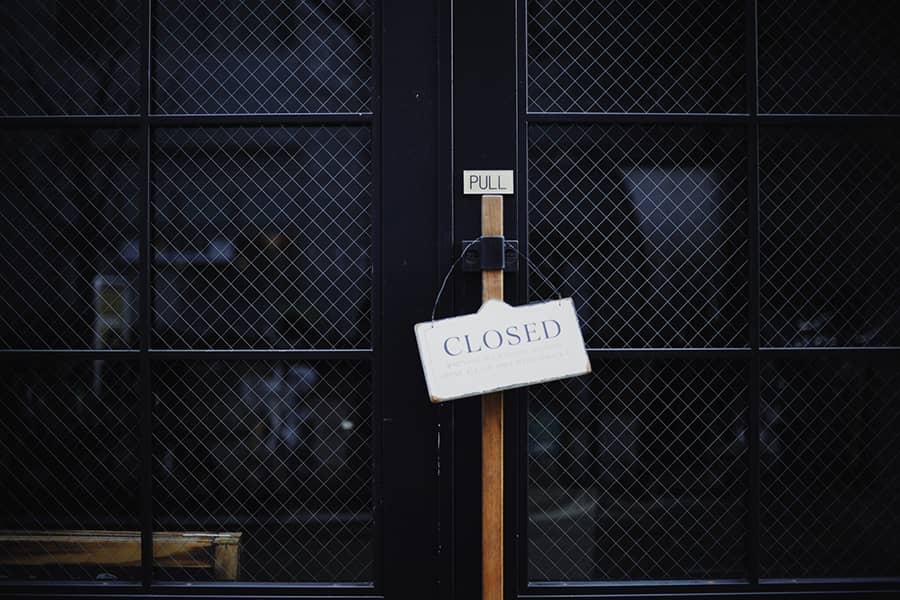 The number of bankruptcies peaked this year in October with 818 bankruptcies. December is expected to be the least bad month with 518 bankruptcies. Jan Willem de Vries, managing director of Dun & Bradstreet: "In the first three quarters, the number of bankruptcies increased by more than 20 percent. In the fourth quarter, the increase is somewhat less steep at 7 percent, but given the economic outlook, a further improvement in 2013 is not in line with expectations.'
Child care severely affected
Of all sectors, the Health and Welfare sector was hit hardest in the past year, with 107 percent more companies going bankrupt compared to the previous year. The high number of bankruptcies in this sector can partly be explained by the bad times in the childcare sector. De Vries: "Child care has a hard time because the government cut back on child care subsidies. 27 percent of the institutions in the care & welfare sector that went bankrupt are in the childcare sector. Also 2013 will be a tough year for this sector'. The business services sector saw the smallest growth in the number of bankruptcies, plus 8 percent relative to 2011.
Increase in bankruptcies in all provinces
An increase in the number of bankruptcies is visible in all provinces. Friesland has the largest increase in the number of bankruptcies (60 percent), followed by Gelderland (47 percent) and Drenthe (31 percent). In terms of absolute numbers, the most businesses went bankrupt in the province of Zuid-Holland in 2012 (1,540 bankruptcies).
Overview of development by province in 2012, compared to 2011:
1. Friesland (+60 percent)
2. Gelderland (+47 percent)
3. Drenthe (+31 percent)
4. Overijssel (+28 percent)
5. Utrecht (+26 percent)
6. Limburg (+18 percent)
7. North Brabant (+18 percent)
8. Groningen (+17 percent)
9. North Holland (+10 percent)
10. Zeeland (+10 percent)
11. South Holland (+7 percent)
12. Flevoland (+2 percent)