On June 22, 2023, the long-awaited Credit Summer Event took place at Landgoed Veghel. Altares Dun & Bradstreet, Bierens Incasso Advocaten, TriFinance, and the Vereniging Voor Credit Management joined forces, resulting in an inspiring day filled with insights, networking opportunities, and valuable knowledge sharing. In this blog, we look back at the event and share the highlights of the day.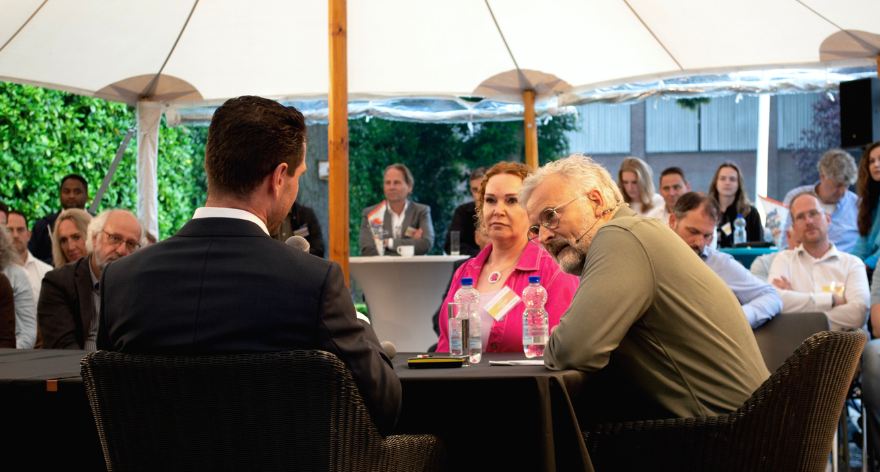 Triple threat
This year was dedicated to the Triple Threat in Credit Management. Just when we think we are leaving the impact of Covid-19 behind, we are confronted with three new challenges: high energy prices, disruptions in supply chains, and a tight labor market. In these turbulent times, it is understandable that many organizations wonder which challenge should take priority and how other companies are solving them. And above all, what role credit managers play in this turbulent playing field.
Throughout the day, there were several panels and keynotes where experts shed light on specific topics within the Triple Threat. Once again, Jeroen Smit was present as the moderator, guiding the discussions in the right direction.
Labor market tightness
The Credit Summer Event kicked off with a lively speech by Jos Ahlers on Generation Z (born between 1995 and 2010) and how this young generation positions itself in the current labor market. Generation Z is growing up in the midst of rapid digitization. As an employer, you face the challenging task of adopting a different approach than with previous generations.
Times are changing, and so are the work motivations of different generations in the workplace. For Generation Z, it's not just about money, which diminishes the appeal of the traditional vertical success model. Success is now defined by autonomy, growth opportunities, and the impact they can make. The old paradigm of "old teaches young" is giving way to an environment where everyone learns from each other. To retain Generation Z, employers need to provide space for entrepreneurship, projects, and individual development. "Don't just talk about technology, but about the impact they can have on others," says Ahlers.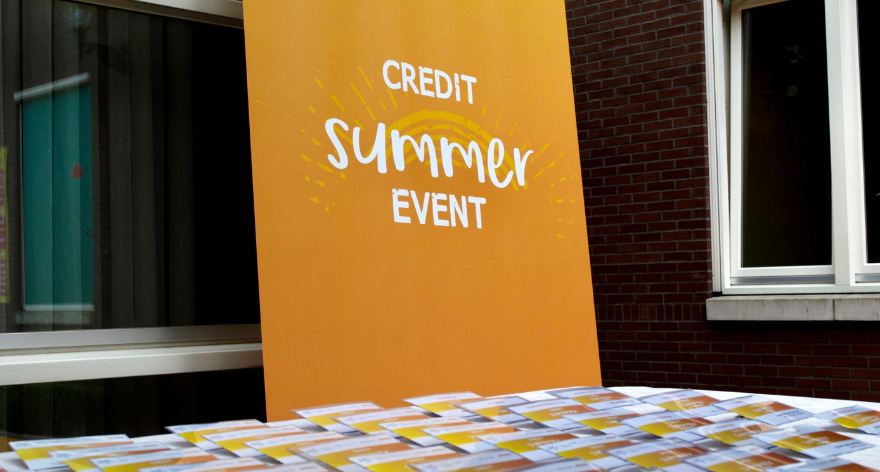 Tony Swinnen (SD Worx) and Hannelore van Meldert (Acerta) joined the conversation to share their insights and experiences in dealing with this young and ambitious generation. They emphasized the importance of team loyalty, adapting jobs for inclusivity, and providing impactful work. Crucial elements in creating sustainable careers include giving trust, facilitating leadership, and finding the right balance between challenge and energy.
Inflation and its impact on the business world
Han Mesters, sector economist at ABN AMRO, emphasizes the importance of "human capital" and explains that poor culture and management ("bad apples") not only affect the company culture but also pose financial risks. This raises the question, "How is the world doing, and what risks am I exposed to?"
John Lorié, Chief Economist at Atradius, argues that the high inflation, experienced recently, will decrease again. As the pandemic is brought under control, the demand for goods decreases while the demand for services rises. One notable phenomenon during the pandemic was the remarkably low levels of bankruptcies. Now, as the world slowly begins to recover, we are seeing a shift in this trend. Bankruptcy figures are normalizing, and a "normal" relationship between gross domestic product (GDP) and bankruptcies is emerging again.
It is evident that predicting the number of bankruptcies has become a complex task due to the unprecedented events of recent years. This became apparent when Joris Peeters, Chief Data Science at Altares Dun & Bradstreet, Annemie Pelgrims, Expert Practice Leader CFO Services at TriFinance, and Raymond Arnoldus, Managing Lawyer at Bierens, joined the panel discussion. Contrary to expectations, Peeters indicated that the number of bankruptcies is not expected to rise dramatically in the near future. He based this on general economic developments and the lower trade intensity during the past year.
Interesting read: Trade intensity index: an indicator of economic activity
Disruption in supply chains
In a world where companies source globally but only sell in the Netherlands, they face complex challenges regarding their supply chain. Mesters emphasizes the vulnerability of the just-in-time model, highlighting the importance of buffers to address potential disruptions. This has led to a trend where more and more companies are reshoring their production to their home base.
During a conversation between René Olsthoorn, CEO at Timber and Building Supplies Holland N.V., and Koert van de Pest, Supply Chain and Operations Director Benelux at Perfetti Van Melle, the disruptions in the global supply chain were discussed, along with the potential consequences for businesses.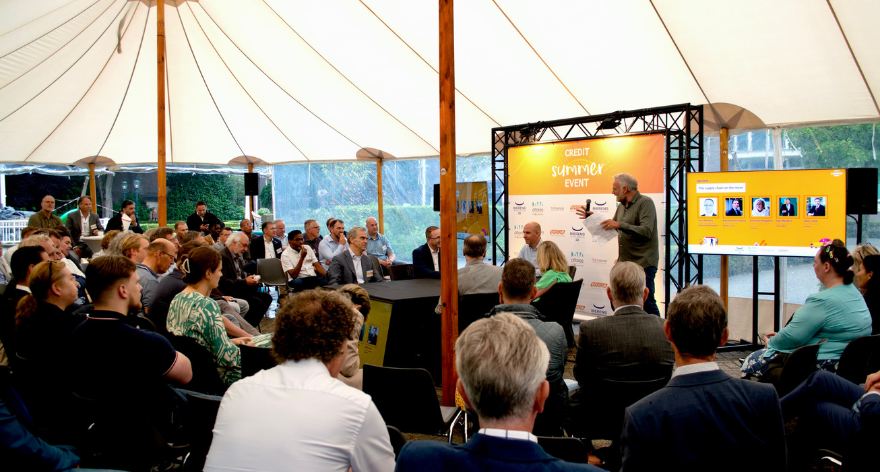 The conversation started with a concerning realization: the global supply chain has never been so severely disrupted in the past 40 years. The pandemic has turned things upside down, and businesses are facing increasing tensions and uncertainties. The reliance on timeliness, one of the cornerstones of an effective supply chain, has been compromised. Deliveries are delayed, and companies must prepare for potential disruptions in the future. It has become clear that predicting and managing these risks has become a complex task.
Interesting read: 4 tips for a healthy supply chain
Van de Pest brought forward an interesting perspective by highlighting the delicate balance in the supply chain. He compared the supply chain to traffic on the road, stating that "if you remove a small portion of cars from the road, the congestion disappears. But if you add a few cars, the traffic gets congested. Disruptions within a certain margin (e.g., 5%) can be accommodated, but when disruptions are global, as during the COVID-19 pandemic, the system bursts at the seams."
To tackle these challenges, he noted that companies need to focus on mitigating small disruptions. This may involve exploring alternative suppliers that produce similar products. However, the downside of this approach is that it often leads to shorter contracts, which in turn can increase prices.
In short, mitigating risks in the supply chain is not solely about finding alternative suppliers. It also involves investing in forecasting: predicting demand and sales. By improving these predictive capabilities, companies can better anticipate disruptions and take timely action.
Looking back on the Credit Summer Event, it was indeed an inspiring event with enriching discussions and valuable insights from experts. Couldn't attend this year? Don't worry. The Credit Summer Event is an annual recurring event. Hopefully, you'll be able to join next time as well.