Oplossingen voor een soepele KYC-check
Onze oplossingen voor jouw KYC-onderzoek
Van een snelle achtergrondcheck tot geautomatiseerd klantonderzoek binnen je eigen systemen.
Compleet due diligence onderzoek in één handige omgeving: verifieer bedrijven, stel UBO's vast en screen én monitor ze. Het audit trail legt je stappen automatisch vast. Bespaar tot 75% tijd op je KYC-proces.
Inzicht in het betaalgedrag en de financiële positie van bedrijven wereldwijd. Credit ratings, kredietlimieten, bedrijfsrapporten en meer.
about our company information
De Dun & Bradstreet Data Cloud biedt 's werelds meest uitgebreide bedrijfsinformatie en analytische inzichten om zakelijke beslissingen kracht bij te zetten. Naast fundamentele bedrijfsgegevens, bieden we de grootste UBO-database ter wereld waarmee UBO's nationaal en internationaal vastgesteld kunnen worden – ook voor complexe UBO-structuren. Voor inzage in de financiële situatie van bedrijven kun je bouwen op onze credit risk data. Wil je klanten efficiënter onderzoeken? Koppel dan onze data via onze API naar je eigen systemen voor geautomatiseerde screening.
Mondiale handelservaringen
Bedrijfsinformatie uit 30.000 bronnen
Financiële deponeringen & verklaringen
Nationale belastingregisters
Online & offline publicaties en nieuws
Social media en zakeljke websites
Correspondenten op locatie
Wereldwijde netwerkpartners
Klantonderzoek & interviews
Een KYC-check doen in je eigen systemen
Met onze API connect je onze bedrijfsinformatie met de toepassingen waar je die het meest nodig hebt. Zo transformeer je de manier waarop je klanten onderzoekt: verifieer bedrijven in een handomdraai in je CRM en verrijk je klantgegevens voor een compleet plaatje van iedere klant.
Werk via je ERP of CRM met onze bedrijfsinformatie en inzichten
Verifieer bedrijven direct in je CRM of ERP 
Verrijk je klantinformatie voor meer overzicht en werk beter samen met collega's.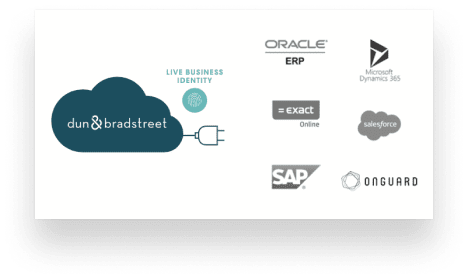 Grensoverschrijdende aanpak om de UBO te achterhalen
Er wordt een steeds grotere berg aan verantwoordelijkheden gelegd bij de compliance professional. Globalisering maakt het nóg complexer. In deze paper leggen we uit hoe je omgaat met UBO's over de grens.
Pdf van 14 pagina's, 0,2 MB
Waarom een KYC-check van Altares?
What can we help you with?