How can you simultaneously facilitate business growth, achieve a more efficient compliance function, remain compliant and avoid risk? The only solution is a smart combination of external data and specialized compliance software.
As a compliance officer, you must always struggle to find the golden mean. On the one hand, there is compliance. On your plate is the heavy task of remaining compliant and containing risks, while the battlefield is getting bigger, more complicated and riskier.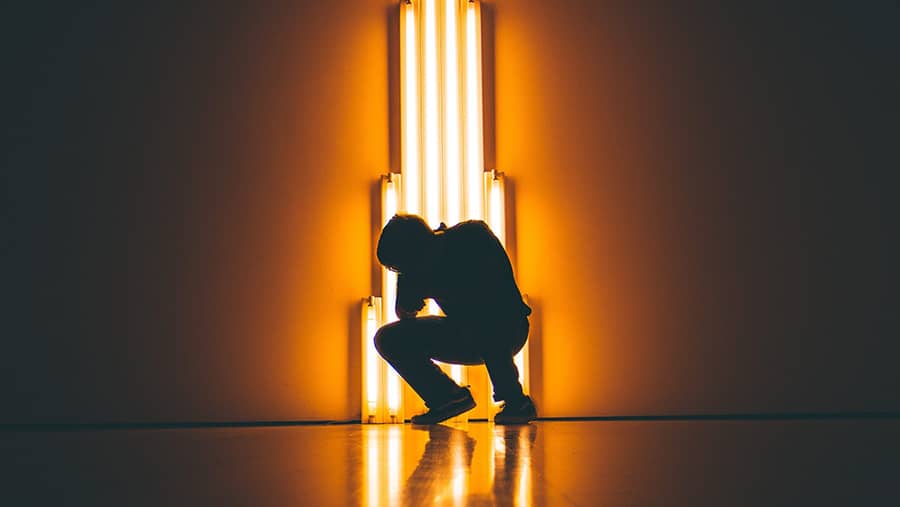 Just think of the sophisticated working methods of (white-collar) criminals, complex ownership structures, the ever-increasing fines for non-compliance and the exploding number of enforcement laws and sanctions with which you must comply and external parties that must be monitored.
But there's the business...
On the other hand, you constantly feel the pressure from the business. The organization needs to grow and become more efficient. This forces due diligence processes that increase throughput, reduce risk and reduce costs.
At a minimum, a due diligence report must be delivered within hours - but much preferably within minutes.
Compliance and business: you can go off the rails on both sides. How do you stay on the golden mean?
Periscope for everything outside your own systems
External data is the most important tool in this regard. Internal data (i.e. in your own systems) mainly tells you what is happening within your organization. External data, on the other hand, can reveal what ethical, regulatory and financial threats are currently coming from the outside world.
This type of external data includes, for example, company data, blacklists, risk indicators, group structures, ultimate stakeholders, politically exposed persons (PEP) and adverse media.
Face threats thanks to data providers
How well your organization can deal with threats from the outside world depends on the data you have on customers, suppliers, prospects and third parties, supplemented with information on the latest legislation. Structured external data on your business relationships from data providers such as Altares - Dun & Bradstreet is a true compliance treasure chest.
The Data Cloud from Dun & Bradstreet, for which Altares serves as a partner in the Benelux, is the world's largest commercial database. Among other things, it contains up-to-date and verified data on more than 300 million companies worldwide, 100 million beneficial owners, 1.5 million PEPs, 700 blacklists as well as numerous global and regional sanctions lists, watchlists and watch lists.
This kind of real-time data enables you to make decisions based on daily reality. In addition to contextual information, you also gain valuable signals for processes such as know your customer (KYC), anti-money laundering (AML) and anti-bribery and corruption (ABAC).
Three advantages from using external data in compliance
If you bring in external data for your compliance processes, it offers your organization 3 major benefits:
Identification and verification
Because all data has been verified by your data provider, you can determine if your information is accurate and up-to-date. Does your customer really exist? Does a person or organization mentioned in an alert match those on a sanctions list or watchlist?
Updating
With up-to-date external data you can constantly update profiles of customers, suppliers and third parties. Data on, for example, name and address, positions and ultimately stakeholders, change constantly. If you update the profiles of your business relations non-stop, you will immediately detect relevant changes. This increases the chance that you can take immediate and adequate action when, for example, a customer is placed on a sanctions list.
Enrich
Your internal data paints a limited, outdated and predominantly introspective picture. There is a good chance that your information on beneficial ownership, for example, is therefore inaccurate. Do you enrich customer profiles with complete and up-to-date external data? Then analysts can track down information that they themselves would not have found through traditional search applications.
Thanks to external data, you as a compliance officer therefore get up-to-date, tailored and complete insights, with which you can immediately identify all suspicious activities. Because the data is readily available, you also significantly speed up your compliance processes.
Smart software for compliance
In addition to external data, smart software also helps advance both the compliance and business sides. After all, with software you tie all internal and external data sets together and get one holistic view of your customers, prospects, suppliers and third parties. And that means less chance of errors and, on the contrary, more chance of identifying risks in a timely manner.
Smart compliance software solutions, such as indueD of Altares - Dun & Bradstreet, also offer the opportunity to automate processes. As a result:
Reduce onboarding time for standard cases from hours to minutes.
Generate revenue sooner through faster onboarding.
Improve the customer experience through reduced wait times and a smoother onboarding process.
Is less manual labor required, saving you time and costs.
Free up your resources to focus on risky or complicated accounts.
Note that no matter how powerful the software is, the profit you get out of it can never be greater than the quantity and quality of the data you put into it.
Further reading on how to transform the compliance function into a fast and lean compliance platform for growth? Then download our white paper 'Business vs. Compliance. How to keep the balance? (NL)'.