Changing companies and executives, changing laws and sanction lists, shrewd (white-collar) criminals, pressure to drive revenue growth: your compliance team is creaking under the challenges. The solution? Outsource your compliance process from A to Z - or at least the important and time-consuming parts. This has four obvious advantages. For example, you can be sure that you have the right specialist knowledge and you can better allocate your internal resources.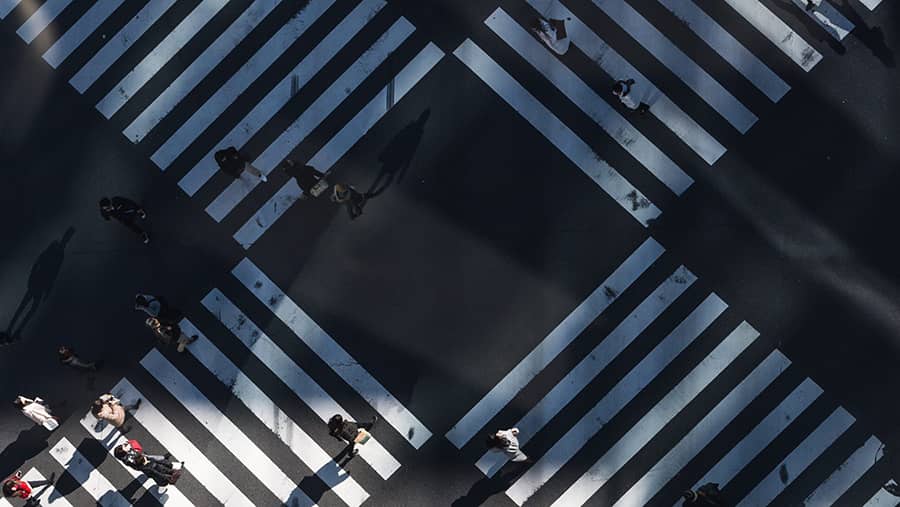 Veranderende bedrijven en leidinggevenden, veranderende wetten en sanctielijsten, gewiekste (witteboorden)criminelen, druk om de omzet te laten groeien: uw compliance-team kraakt onder de uitdagingen. De oplossing? Besteed uw complianceproces van A tot Z uit - of in ieder geval de belangrijke en tijdrovende onderdelen. Dit heeft vier duidelijke voordelen. Zo bent u er zeker van dat u over de juiste specialistische kennis beschikt en kunt u uw interne resources beter inzetten.
But there are more challenges. For example, your business relationships change every so often. In the US, for example, 159 companies start up every hour, while 182 change hands. So you need the most current data to know whether your business associates are on sanctions or Politically Exposed Persons (PEP) lists, for example.
In addition, you will have to deal with new laws and regulations on an almost daily basis, criminals and terrorists are becoming increasingly clever at hiding their shady practices and you are expected to file and report everything properly.
A well-heeled compliance team
Then there are challenges of a more organizational nature. Putting together a compliance team that is really fit for the job? That is certainly no sinecure. The team must consist not only of compliance officers, but also, for example, data analysts and analytics experts. And do you already have a good team? Then you still face the issue that compliance is not a clearly defined problem for which you can buy an off-the-shelf solution.
With this in mind, a well-heeled compliance team should:
Consist of smart, curious and creative people.
Having access to internal data (on your customers) and external data (on, for example, group structures, ultimate stakeholders, PEP lists, sanction lists, etc.).
Have sophisticated data analysis tools to detect patterns of good behavior (low risk) and bad behavior (high risk).
Use software tools that screen the identified patterns in real time so that proactive alerts can be sent to compliance analysts when risky cases are detected.
Combining the rigor of data analysis with the creativity of exploring hidden patterns. Indeed, this combination is the only key to success.
Facing all these challenges? That's no easy task. Fortunately, there is an easy solution at hand: outsource compliance.
Do it yourself or source it out?
It is possible to perform the entire compliance process end-to-end yourself, provided you have the right people, external data and technology. As a rule, financial institutions are the only organizations that have these three components in-house. And they can therefore confidently take care of compliance themselves.
For large corporates in particular, it is interesting to outsource their compliance process to a third party that is guaranteed to have the elements mentioned above. This has the following four major advantages.
1.   Your compliance is performed with sufficient specialist knowledge
Regulations in areas such as money laundering, corruption and forced labor change at the drop of a hat. As a compliance team in your home country, you might be able to keep up with all this. But suppose you are active in twenty countries. How do you then ensure that you have the right people in place everywhere who can read all the relevant documents?
2.   You can better allocate your resources
Collecting and analyzing compliance data is not your core business. It consumes unnecessary internal resources, which you would rather use for your core business.
3.   Bridging the gap between people, data, and technology
Qualified compliance officers, data analysts and analytics experts. Verified and up-to-date external data. Plus advanced technology for such things as pattern recognition and data analysis. And all three of these must be seamlessly integrated as well. Extremely difficult to achieve yourself, but the reason why external compliance teams exist.
4.   Faster onboarding
Onboarding often takes an unnecessary amount of time. For example, research by Dun & Bradstreet in the United Kingdom shows that more than half of the banks require three to six days to onboard a new business customer. External compliance teams can usually do this much faster. And that means earning revenue sooner and increasing customer satisfaction.
Compliance outsourcing from a to z at Altares - Dun & Bradstreet
Our managed service team consists of specialized and experienced compliance professionals. They make use of the worlds largest B2B database containing verified and up-to-date information on company data, UBOs, sanctions and PEP lists, group structures, beneficial owners, news reports and judgments, among others). The technological foundation is our advanced due diligence software indueD.