It was already known that addresses of journalists and lawyers, among others, can be shielded by the Chamber of Commerce. Now this regulation will be extended to associations, foundations and all other self-employed persons. If there is a real threat, the business address of the freelancer in question can immediately be protected. However, this seems to be only the beginning.
When registering at the Chamber of Commerce, self-employed persons must provide a home address and a visiting address. Many entrepreneurs work from home or do not have an office and therefore fill in the home address as visiting address. Since January 1, 2022, a home address is private, but a visiting address is public. Past events (such as the threat to Rob Jetten's home by members of the Farmers Defence Force) have shown that this can pose security risks. For this reason, the Chamber of Commerce has decided to make it possible to block visiting addresses.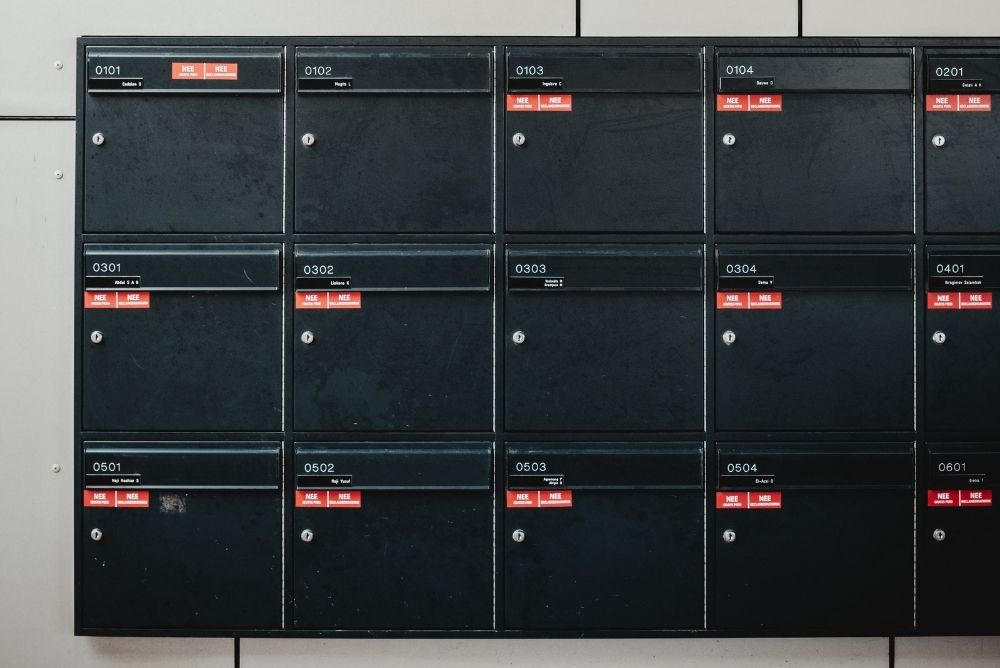 In practice
The Chamber of Commerce has put the ball in the entrepreneurs' court. In other words: the Chamber of Commerce will only protect visiting addresses if a ZZP'er requests it. Not just any entrepreneur can have his or her business address blocked. The Chamber of Commerce has indicated that it is easy to handle, especially when it comes to news photographers and the like. Previously an official report was required to prove a threat, but now addresses can also be blocked if there is a suspicion of a threat.
This seems to be only the beginning of a larger movement. Foundation ZZP Netherlands probeert al jaren bezoekadressen van ZZP'ers af te laten schermen. Frank Alfrink, voorzitter Stichting ZZP Nederland: "Laat het aan de ondernemer om zijn/haar gegevens uit het Handelsregister vrij te geven voor de zakenpartner. Deze oplossing is technisch niet nieuw, want dit bestaat al". In eerste instantie negeerde het Ministerie van Economische Zaken en Klimaat dit pleidooi. Maar door recente ontwikkelingen moest het ministerie wel in actie komen. Zo werden politici bedreigd op hun huisadressen omdat deze via het Handelsregister makkelijk vindbaar waren. De actie is dan ook in rap tempo doorgevoerd. Binnen anderhalf jaar na het eerste initiatief was de wet en uitvoering hiervan operationeel.
Now the first step has been taken, although it seems that in the future this will move towards blocking all addresses of freelancers, threat or not. The Dutch Data Protection Authority and the Dutch House of Representatives are of the opinion that all addresses of self-employed individuals should be blocked, including their visiting addresses. There is therefore a very real chance that in the short term (within one and a half years) addresses of self-employed entrepreneurs will no longer be visible in the Trade Register.
Challenge
Many organizations use public visiting addresses to offer their services. Examples include office supplies, telecom solutions and internet providers. By knowing the geographical location of an entrepreneur you can target more specifically. This way of offering services will be made more difficult in the future by these new regulations. Also, these organizations will no longer be able to automatically retrieve new addresses from the Chamber of Commerce database. The challenge then arises: how do I, as an organization, obtain this information in the near future?
Solution
Now the time has come for you as an organization to collect so-called opt-ins and build up your database (further) in order to be able to approach potential customers later. Until July 1, 2022 you still have the possibility to get a so-called snapshot of the freelance and self-employed database that is very complete. However, it is costly and time consuming to approach all freelancers in the Netherlands. This database consists of over 1.1 million self-employed individuals.
Using our own Dun & Bradstreet data we can predict which entrepreneurs are the best fit for an organization allowing you to prospect more specifically for these opt-ins to include in your own database. Do you want to minimize financial risk with these freelancers? We can help you with this as well. We filter which entrepreneurs are financially interesting for you and which are not so financially sound. In short, prospecting based on complete data and insights saves a lot of time and money.
On July 1, 2022, in all likelihood, the new law will go into effect and it remains to be seen what the database will look like after that. For more information about these regulations and what this means for your organization you can contact Jefry Wierenga.