Identify and reach the best international prospects
Looking to get more international prospects, but no idea where to start? B2B prospecting has become even more challenging in recent years, and the sales process changed with it. Increasing competition, buyers comparing and buying online - it has never been harder to stand out from the crowd. And it has been made even more difficult: today, eight decision-makers are involved in a purchase decision - an increase of 43% since 2019.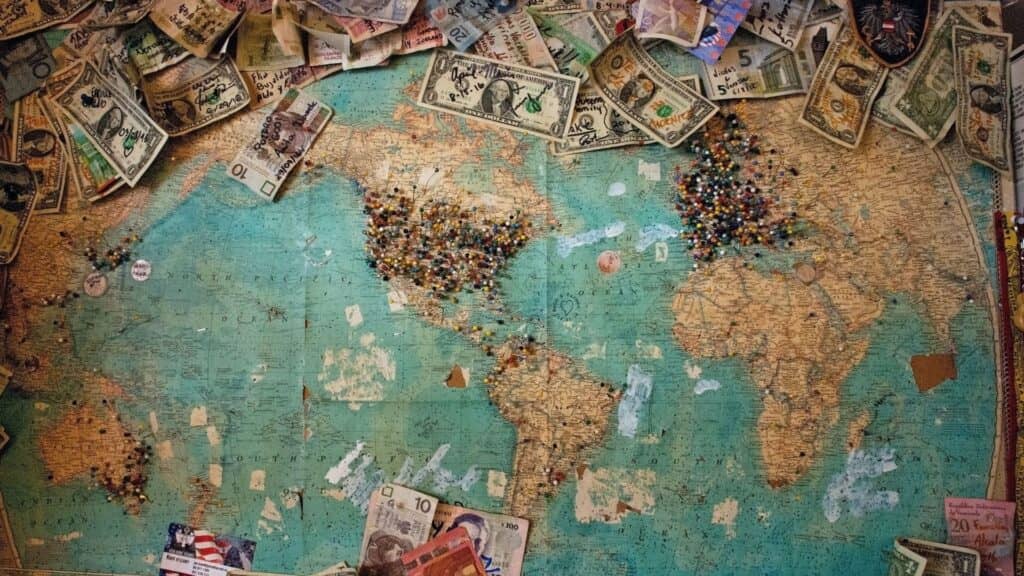 A new customer profile
Customers are doing more and more digitally. There is now so much information available online that B2B buyers are independently gathering this information to inform purchase decisions. This puts you as a salesperson 0-1 behind. This is not just the result of the pandemic. Even before the pandemic, a Gartner study showed that the buyers journey takes place mostly digitally. Only 17% of the time someone puts into a purchase decision is in meeting potential suppliers. When a buyer has visibility into multiple suppliers, this 17% plummets to a paltry 5 to 6%.
Priorities in international sales
So, it's not surprising that as sales you need to do more research to rise above the crowd and create additional value. Finding the time to do this is the next problem. research showed that 64% of sales' work consists of non-sales activities. This puts pressure on available resources. This is only amplified on an international scale, where awareness of local customers and their needs does not necessarily apply abroad.
Even when you reach prospects internationally, the message must resonate with them. A simple translation of a message into the local language is not enough. You must consider cultural nuances but also language differences and the way the message comes across. Small differences like these may not seem important but can have a huge effect on sales. Above all, it is paramount to reach the right prospects with relevant, market-specific insights delivered at the perfect time before the competition.
Spelling, cultural, or linguistic issues are important. But getting your message to the right person at the right time is even more important. That's why it's essential to put a plan in place so you can start building your own list of prospects.
Identify high-quality international prospects
Who to target?
D&B Hoovers is a tool that makes it easy to determine which markets and companies to focus on if you want to expand your company's business abroad. But D&B Hoovers can also create added value on a national level. Sometimes size matters, which is why our data provides more contacts and more global business coverage than anyone else, with insights into 220 million companies in more than 190 countries.
But quantity doesn't count if quality is lacking. It's a waste of your valuable time - especially sales time - if contact information is incomplete or if they're not looking to make a purchase. Not to mention the countless emails sent to prospects every day, to which the response you get is, "I'll discuss this with my boss."
These challenges are a problem of the past. D&B Hoovers has more contact information than any other platform, as well as more complete information. If you don't have complete up-to-date information, then using only someone's name won't make you stand out from the crowd. A prospect is therefore only added to the database when all the relevant information is available.
Where do you find similar targets?
With our insights you can also see hierarchies of employees, so that you can contact the right decision makers. In addition, D&B Hoovers also uncovers so-called look-a-like companies and corporate structures. There is a good chance that a subsidiary of a customer is also interested in your products or services. The same goes for similar companies. These will most likely experience the same challenges as your client.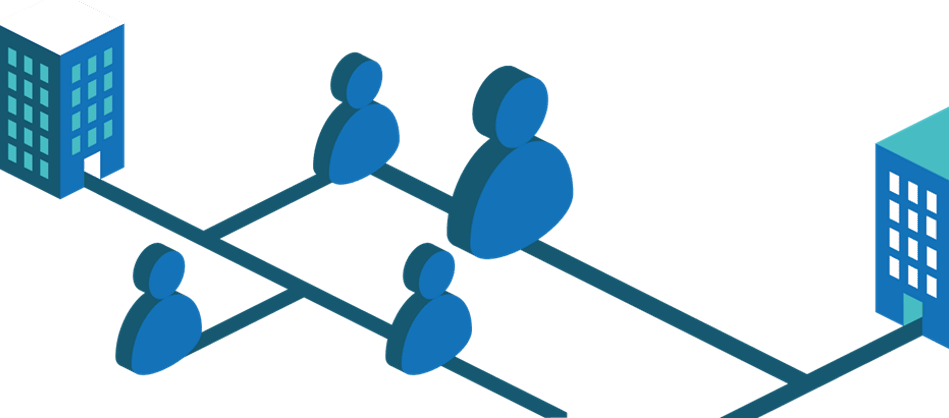 When to approach?
Knowing who to contact is only one piece of the puzzle. Knowing exactly when to contact is just as important. In an increasingly crowded sales landscape, it's important to get ahead of the competition. After all, you want to be the first to get his or her foot in the door.
Daarom worden onze geavanceerde inzichten gecombineerd met real-time waarschuwingen om je te voorzien van de beste tijdstippen om contact op te nemen in verschillende tijdzones. Daarnaast beschikt D&B Hoovers over actieve buyers intent data, geleverd door Bombora, 's werelds grootste intent data specialist. Al deze inzichten zijn beschikbaar binnen handbereik op uw gepersonaliseerde en aanpasbare dashboard.
Realize your international growth ambitions today
International growth is a priority for many organizations. But as the global business landscape becomes increasingly competitive, reliable insights are needed to make business decisions with confidence. Fortunately, with the right data and tools, identifying international prospects becomes much easier, with the ability to target more strategically, get in first, have more informed conversations and ensure your sales and marketing teams are aligned.
Try before you buy? Try D&B Hoovers for free to see how it can empower your sales teams and drive global growth.