Digitization and the growth of data have changed the marketing world tremendously. Collecting data alone is not enough; something must be done with it to gain valuable insights. In this blog, we discuss the top 5 data trends every marketing manager wants to know about.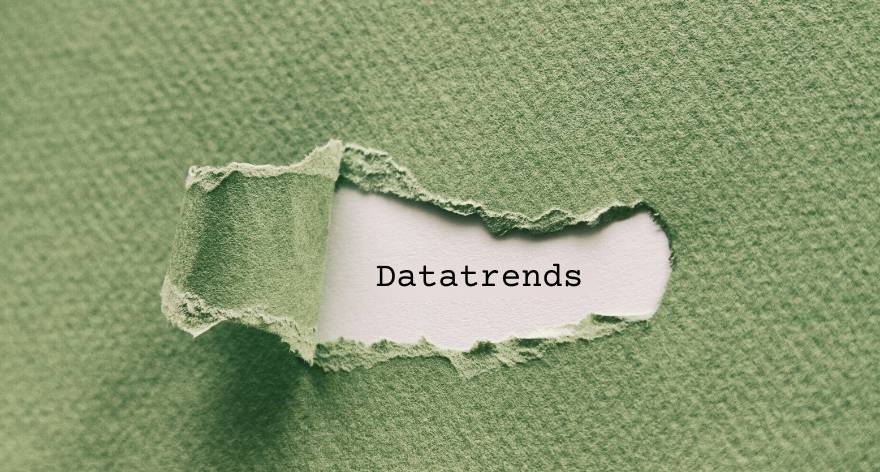 1. The rise of Data & Tool marketers
Digitalization has given us a lot of great things in recent years: mountains of data that we can draw from to optimize conversions and ads. Digitalization has also taught us that this data is only valuable if we actually do something with it. Thousands of companies are cleverly capitalizing on this by offering a legion of tools and integrations, and the marketer is forced to master these solutions as well. You can understand the data, but then if you don't do anything with it you lose a lot of money. Because of this, you see the "data marketer" or "data driven marketer" emerging as a role or being considered a requirement within the marketing department.
2. Marketing as gatekeeper for sales
Now that we see how important data is, we also find out that the quality of this data is just as important. Let sales be the department that cares a little less about that. This department is often much busier with winning deals than with keeping their records and that is understandable, because that is where the money is. However, as a marketing manager you then spend hours cleaning dashboards and you can no longer explain why one week was a better week than the other.
A marketing manager cannot say it often enough: the collaboration between sales and marketing is one of vital importance within an organization. But often the priorities are different. That's why it's important that you act as a gatekeeper and do everything you can to prevent sales from messing up your data. You can achieve this relatively easily with automation of certain data inputs by, for example, using (yes there is trend number 1 again) an integration (see: dataxess for your CRM). This integration helps reduce manual input (makes sales happy) and prevent incorrect/incomplete input (correct dashboards).
3. Privacy and Data
Data privacy is a tricky subject when you like to work data-driven. Because data plays such a big role in everyday life, people have become more cautious about sharing it. Authorities have also become stricter around the use of data. We have the GDPR, for example, which should ensure that personal data is well protected. We now also know that the cookie era is coming and that third-party data will disappear. Investments around privacy and data will only increase in the coming years, including in the marketing department.
4. Customer Data Platform
What do you do with all the data you collect on your customers? The best way is to store it in one central place. A place where you can store all the customer data from all data sources - website, CRM, advertising channels - a Customer Data Platform (CDP). With a CDP you create a 360-degree view of your customer, and you don't have to worry about the quality and reliability of your data. Now you may be thinking: but I have a data management platform that does this too. A CDP goes much further than a DMP. Where a DMP stops after retargeting prospects, a CDP goes further to even approaching customers before they might churn. Personalizing the customer journey is also made a lot easier by a CDP. In addition, a CDP is immediately future-proof because it eliminates your dependence on third-party data.
See: D&B Market Insight is your personal data scientist for market research
5. The role of AI
Thanks to the growing popularity of Chat-GPT and Microsoft 365 Copilot, AI could not be missing from the list of data trends. AI is growing by the day and more and more tools are popping up to support you in your daily operations. We wrote a white paper on the potential of marketing intelligence and AI for B2B marketers. How do you properly link data and AI? Download the whitepaper The potential of marketing intelligence: tooling, data & AI for b2b marketers (NL).
As a marketing manager, you know better than anyone else the importance of staying abreast of the latest data trends and understanding their value to your organization. From the rise of the data marketer to the use of AI, the world of data and marketing is evolving at a rapid pace. By implementing the right tools and collaborating with sales, you as a marketing manager can take a step forward in making efficient and effective use of available data.