In today's times, data must be available in no time and be correct and complete 24/7. This is relatively easy with Data-as-a-Service (DaaS), whereby you stream data real-time in your workflows. The DaaS solution from Altares - Dun & Bradstreet means that your business systems always contain verified, complete and up-to-date data and insights about your business relations. We list 5 practical applications.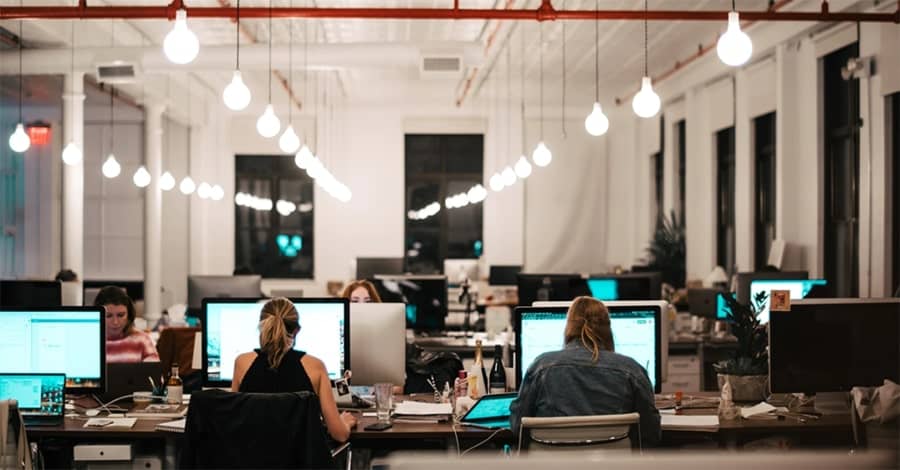 Estimate: of all CRM data, 91 percent is incomplete and 70 percent becomes contaminated every year. Not surprising, since the business world today moves and changes at an unprecedented speed.
Because of that dizzying pace, your data must be available in no time and accurate and complete 24/7. Decisions based on incorrect information can have devastating consequences.
Data-as-a-Service
The solution for data about your customers, suppliers and prospects: Data-as-a-Service from Dun & Bradstreet (for which Altares operates as a partner in the Benelux). Connect your ERP or CRM to the worlds largest commercial database of Dun & Bradstreet (D&B) and you instantly stream verified, complete and up-to-date business data and insights about your business relationships into your applications. In other words: business data as a service (BaaS). In this way incorrect data is 'rinsed out', incomplete data is supplemented, company profiles are enriched and information immediately arrives at the right place.
DaaS: how does it work?
Via a plug in- your ERP or CRM will be linked with the D&B database. A plug-in is available for almost all systems, so you can get started right away.
All records in your company databases then will be assigned the D-U-N-S-number This 9-digit identification number is unmistakably linked to one business entity. As a result, it can be used as a universal reference for company records both within your systems and when matching your database with the D&B database. Result: one consistent picture of your business relations in all your applications.
Now that your databases are connected in real time to the D&B database, incorrect records are automatically corrected from now on. As well as being cleaned, your data is also enriched. Incomplete profiles are supplemented and extra data elements such as branch codes and concern structures can be added.
5 practical applications of Data-as-a-Service
'Completely transformative,' calls Dun & Bradstreet's 'data whisperer' Scott Taylor the concept that companies can stream data in multiple workflows simultaneously - and therefore use it in a consistent real-time manner everywhere. "This makes it possible to create entirely new forms of added value organization-wide," the master data strategist states.
So what are these new forms of added value? According to Taylor, these are the 5 most important uses of real-time data to keep databases complete, current and correct 24/7:
1.   Less manual input.
Thanks to a real-time connection with the D&B database, all the other company information in your ERP or CRM is automatically supplemented after entering a company name. Not only does this mean that employees have to do less typing themselves, but the chance of incorrect data is also drastically reduced.
Your online registration and contact forms can be linked to your internal systems, which in turn are linked to the D&B database. The result: if your customer or supplier enters company data, these are also supplemented automatically. This means that you automatically have the correct data, which are also quickly entered into your systems. Moreover, you can have the business information of applicants immediately enriched with additional insights.
In short: you can always rely on high-quality data that flows through your organization faster and requires less manual input.
2.   Automatic data cleansing.
Incorrect or incomplete data often leads to wrong decisions and is 'killing' for your efficiency. If you stream real-time data from the D&B database, then both existing and newly entered data are automatically checked and corrected.
3.   Enriching data on business relationships
In the data at its core of high quality?? Then you can turn the database into a valuable source of information by enriching it with additional elements, such as industry and geographical codes, corporate structures and name and address details. And that leads to complete(er) profiles of your business relations.
4.   Additional insights at the touch of a button
Thanks to our Data-as-a-Service plug-in, you can integrate data and insights, speed up time-consuming business processes and implement additional functionalities in your business systems. For example, after one click you have enlightening insights from the D&B database in front of you. Such as the complete credit risk profile of a company. And thanks to the compliance module you can screen a person or company via one click on all the lists in the world for sanctions and 'Politically Exposed Persons' (PEP).
5.   Automate decisions.
Based on your company policy, a decision tree is drawn up. Then, thanks to the enriched data and predictive indicators of Dun & Bradstreet, (credit) decisions can be taken automatically. For example, about accepting new customers or suppliers, or whether or not to deliver to existing customers on account.
As a result, processing time is reduced by 90 percent, colleagues outside the finance department can also make credit decisions, (potential) customers know where they stand earlier, and emotions no longer play a role in the decision-making process.
Boss over your corporate data
By cleaning up and enriching the data on your business relationships, you discover growth opportunities, avoid risk, and save both time and money. You can explore new markets, stay compliant, get a 360° view of your customers, prospect smarter, and discover opportunities for up-selling and cross-selling. How that works exactly, we explain in our article 'Grow and save through external business data'.
There is only one conclusion possible: with Data-as-a-Service you become the boss of your company data. And thus over all your business processes and results!