Data is a valuable resource for your business. In fact, external business data on your customers, suppliers, and prospects can be invaluable. After all, it helps you spot growth opportunities, avoid risks, and save time and costs. Yet far from all companies know about the potential of external business data. How do you use this data to boost your business performance?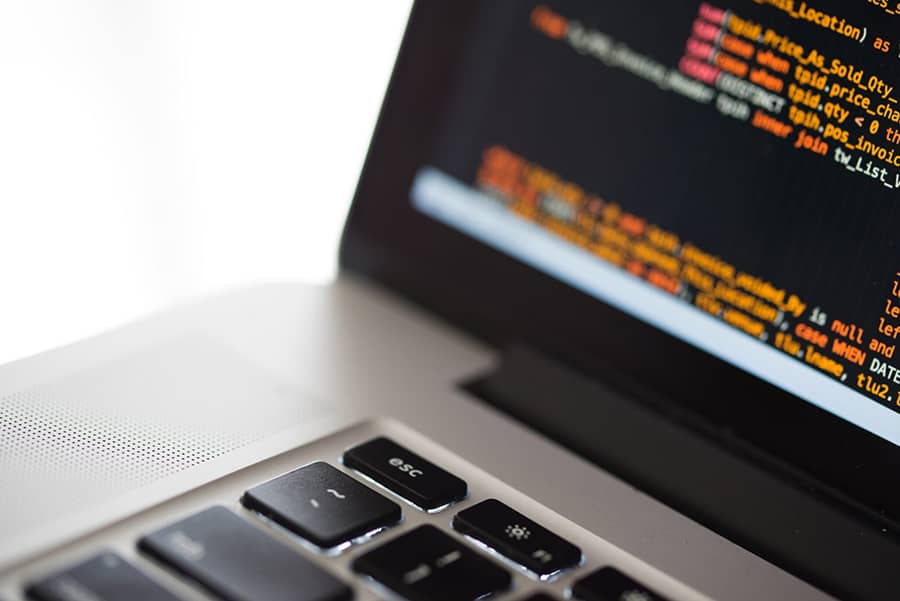 Data-driven work is more than just hype. It is a formula for success that sends you around opinions, guesses, ifs and buts, so that you go straight for your business goals. Because thanks to data you can see through markets and know everything about customers, products, prospects and suppliers. Not surprisingly, data-driven companies perform much better.
Only: how do you find something useful in the flood of data today? An added complication is that you may not even know what you are looking for - because you don't realize what is out there.
Interesting read: Business information as a data goldmine: tools
Data on 500 million companies
What is at least máxible available: external company data. The Dun & Bradstreet database gives you access to company information on 500 million companies worldwide. Think of corporate structures, trade data, payment data, credit ratings, sanctions lists and more.
Chances are that it includes data that you haven't thought about yet, but will come in handy for meeting your business goals. In our white paper 'External business intelligence: grow and save through unknown data gems' we explain 9 ways you can use this kind of data to boost your business. A sneak peek:
Explore new markets
How many companies are there in a region or industry? What exactly do they do? And how big is their turnover? If you know the playing field you're entering, you're much more likely to score with your go-to-market strategy.
Really get to know your customers
Crown your customer as king by serving him better. You can do this by supplementing company profiles with external company information. By doing so, you perfect service and build a more personal relationship with them, leading to greater customer satisfaction and brand loyalty.
Save costs
Do you know everything about your customers, suppliers and prospects? Then you can work much more cost effectively. Internal supplier data can be enriched with activity codes, for example. Does this tell you that you have several suppliers (worldwide) for the same products or services? If so, you may be able to achieve economies of scale by purchasing more centrally. Or: you discover that you buy from several companies in one group. In that case you can sit down and negotiate a favorable framework agreement. Something completely different: real-time credit assessments of existing and new customers, which you can use to prevent having to write off your receivables due to bankruptcies.
Know who you are really doing business with
In the Dun & Bradstreet database, you can consult court rulings, blacklists, sanction lists, lists of politically exposed persons, negative press releases and information about ultimately interested parties. Have you found out that a person or company has been convicted or is on a certain list? Take timely action, so that you remain compliant and avoid fines and reputational damage.
The database: a case study
5 to 10 percent business growth, the same percentage reduction in bad debts and better cooperation between sales and finance. The American branch of beauty product manufacturer L'Oréal achieved these results when it started using credit ratings and lead generation from the Dun & Bradstreet database. Managing director L'Oreal USA S/D Jon Kromenhoek comments, "Dun & Bradstreet provided us with the best leads we have received to date. The sales metrics provided helped us prioritize the leads and assign them to the right people. The detailed information made the sales and prospecting process a lot easier."
Inexhaustible source for external business data
Credit ratings, new leads, payment data, ratings, media reports: you can draw it all to your heart's content from the world's largest source of external business data:
30.000 bronnen zorgen ervoor dat de bedrijfsinformatie over de 500 miljoen ondernemingen in de Dun & Bradstreet-database op ieder moment compleet is;
5 miljoen dagelijkse updates verzekeren dat je er real-time actuele informatie uit kunt halen;
2000 geautomatiseerde controles plus een aantal handmatige onderzoeken maken dat alle data is geverifieerd;
1 million dollars is invested every day in maintaining the database.
Impressive numbers, aren't they? Yet they are not meant to impress you. But to guarantee you that all external business data about your business relationships is complete, accurate, current and globally consistent 24/7. And so your company discovers growth opportunities, avoids risks and saves costs.